U of Georgia: "I go to Athens because it reminds... →
uga: (photo via Red and Black) Traditions Monday: Why I Go Back To Athens I'll admit it: I am a lifelong Georgia Bulldog fan. I graduated from our state's flagship university in 1984. My wife and oldest son are also UGA graduates, and my youngest son is a student there. Attending…
Why Dove's "Real Beauty Sketches" Video Makes Me...
jazzylittledrops: So this video started going around my facebook today, with about a dozen of my female friends sharing the link with comments like, and "Everyone needs to see this", and "All girls should watch this," and "This made me cry." And I'm not trying to shame those girls! I definitely understand why they would do so. And I don't want to be a killjoy. But as I clicked the link and...
Listen.
"Listen. Are you breathing just a little and calling it a life?" -Mary Oliver Hey.  It's beautiful outside. Like it's surreal: Go outside. Take a deep breath. Think about who you are. Think about who you want to be.
"You know what, it's not your life. It's life. Life is bigger than you. If you..."
– Louis C.K. (Season 2 "Eddie")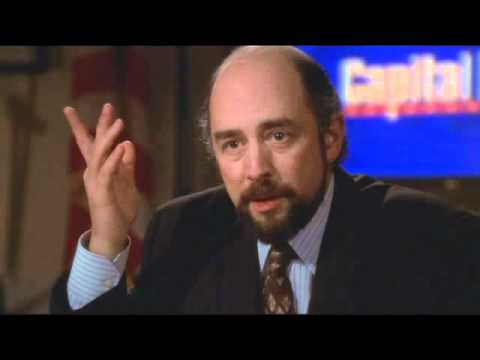 "Let us visualize the secure man; and by this term, I mean a man who has settled..."
– Hunter S. Thompson
"We are all alone, born alone, die alone, and — in spite of True Romance..."
– Hunter S. Thompson
"I hadn't realized how much I'd been needing to meet someone I might..."
"In late 2000, J.K. Rowling was already staggeringly famous, and my colleagues..."
– Reader's Digest books editor Dawn Raffel, who recalls her first meeting with the acclaimed author as Rowling's new book, "The Casual Vacancy," hits shelves » (via readersdigest)
"She loves the world for being rude and indestructible, and she knows that other..."
– The Hours, Michael Cunningham
"Passion has little to do with euphoria and everything to do with patience. It is..."
– Mark Z. Danielewski, House of Leaves 
put your head in my lap and let me read to you
4:56
Someone told me I was incapable of writing anything convincingly romantic (someone who seems to think I'm capable of writing anything at all) but this is what came out and it funnily just proves just how aromantic I am. Fabulous. She didn't even knock. She just slammed the door open and stomped in, fuming. He was sprawled on his bed, lying on his back, staring blankly up at the ceiling. He...
"Beauty, the world seemed to say. And as if to prove it (scientifically) wherever..."
– Mrs. Dalloway, Virginia Woolf
"So he was deserted. The whole world was clamouring: Kill yourself, kill..."
– Mrs. Dalloway, Virginia Woolf
"As a cloud crosses the sun, silence falls on London; and falls on the mind...."
– Mrs. Dalloway, Virginia Woolf